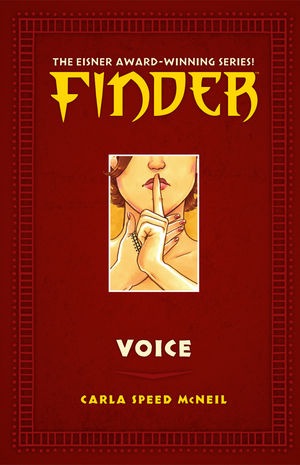 The LA Times handed out its book prizes at the LA Times Festival of Books this weekend, and the winner in the Graphic Novel category was Carla Speed McNeil for FINDER: VOICE. The other nominees were:
"I Will Bite You! And Other Stories" by Joseph Lambert (Secret Acres)
"Celluloid" by Dave McKean (Fantagraphics)
"Congress of the Animals" by Jim Woodring (Fantagraphics)
"Garden" by Yuichi Yokoyama (PictureBox)
It should be noted that out of the five nominees Finder was the only one with a female creator.
Carla Speed McNeil's award for Most Awesome Middle Name is still forthcoming.